Staff & Board
Our Staff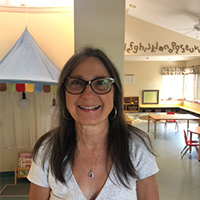 Rena Mills
Teacher/Supervisor
Rena is a Registered Early Childhood Educator with an additional two years of child and youth studies at Brock University.
In 2004 she was awarded the Niagara Early Childhood Educator Award of Excellence.
She has enjoyed 38 years of developing, teaching and supervising the programs at TCNS.
In 1990, she was the driving force behind the relocation of the school to its current facility. Today, we continue to enjoy the beautiful facility and exceptional programs offered by TCNS.
Rena and her spouse Brady have two grown children, Evan and Kailey. They are also proud grandparents to Dax and Lennon.
She takes tremendous pride in the Nursery School and will continue to nurture this program with lots of love.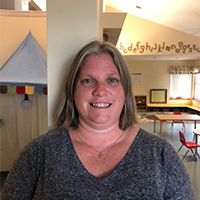 Denise Iliffe
Teacher
Denise is a Registered Early Childhood Educator and has been a teacher at the school for 21 years.
She was also on the board for the last 8 years and held the position of Event Planner for our yearly Auction Fundraiser.
Denise and her husband Chad have two children, Kierra and Logan whom have both attended the school for 4 years.
Kierra is attending her second year at Niagara College in the Human Resource program and Logan is enrolled in grade 11 at Eden High School. Denise continues to be a positive and warm caregiver to all children.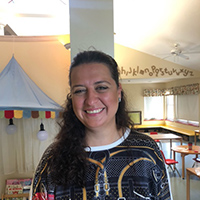 Imane Jabakhanji
Teacher Assistant
Imane has completed here QCCN Training. She has been a part of Thorold Co-Operative Nursery since 2018 as a teacher assistant with over 10 years of experience in total.
Imane and her husband Azzam are proud parents of 4 children 2 Boys & 2 Girls. Her eldest son Mohamed who is 20 is currently attending Carleton University. The twins Malaak and Mahmoud 11 years, Maria 9 Years are attending Oakridge school.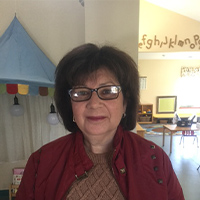 Linda Hicks
Teacher Assistant
Linda have been working as a teacher's assistant since September of 2020. She has two daughters who attended the Nursery School many years ago. During that time she was the Secretary and then the following year she was President of the Nursery School. She is now the proud Grandmother of 1 year old  Avery and 1 month old Liam.
Board Members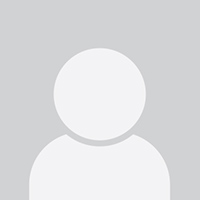 Tanya
President
Tanya joined the board in October 2017 as secretary,May 2018  she was voted in for the 1st Vice President position and in May 2019 she was Elected President. As President she supports and promotes the school, encourages board and parent participation and oversees the general running of the school in its day to day activities.
Tanya is a mom of 3 boys who have all graduated from the Nursery School.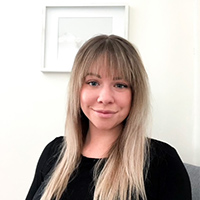 Melissa Clark
First Vice President
Melissa has been a member of the board since June 2020. She is responsible for assisting the president with tasks and organizing the yearly fundraiser. She is a Thorold Co-Op and Ms. Rena alumni.
She has three children Remy, Quinn and Levi. She enjoys spending time outside, hiking with her dogs and spending time with friends and family.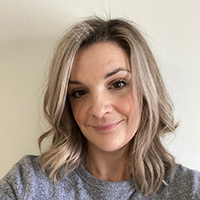 Meredith Moyer-Fick
Second Vice President
Meredith had been a part of our nursery school family for two years now. She is a stay at home mother to two boys. Her son has attended both last year and this year. She also has another younger son who will be attending in the near future.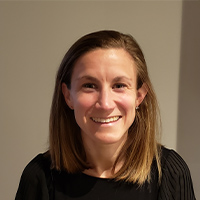 Nikki Butters
Treasurer
Nikki has been on the board since March 2019 and is responsible for managing all of the membership fees and acting as a signing authority for the organization.
Nikki is a teacher and has 2 children. Her youngest attends Thorold co-operative Nursery School, her oldest is a graduate of the school, and her husband attended the school with Mrs. Rena 29 years ago.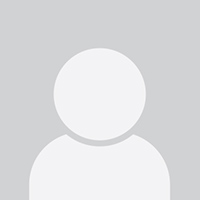 Edith Matuch
Financial Administrator
Edith has been involved with the Nursery School for over 30 years. She started out as Treasurer while her children, Michael and Katrina attended the Nursery School. Then took on the position of Financial Administrator.
Edith oversees and administers all the financial aspects of the Nursery School.
You will also find her and her husband, Brian volunteering their time at the school for maintenance and various activities, especially fundraising events.
Edith was an active member of the Building Committee that oversaw the building of our present facility. The school moved from classroom space in Westmount School to the beautiful building we occupy today.
She and Brian are semi-retired and are now experiencing the joys of grandchildren.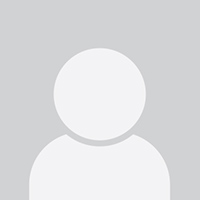 Stefania Wood
Secretary
Stefania joined the board in September of 2020 and enjoys being a part of the TCNS community. As Secretary, her main responsibilities are to ensure monthly board meetings are documented accurately and creating the school newsletter Stefania has two children who both attend the school – Isla 4 years old and Leo 2 years old.